1. REVIEWS
"Ever wish you could crawl inside the mind of Thomas Dolby? How about hang in the studio with Herbie Hancock, Jimmy Jam, or BT and watch them work? Then, my friends, The Art of Digital Music is for you. If you think of yourself as a musician, you need to get this book."
—Keyfax.com (Book of the Month)

"Amazing...a gem...truly entertaining and informative on both philosophical and technical levels. With more than 250 pages jam-packed with practical studio tips, thought-provoking interviews, and music business advice, plus an intriguing DVD, we think The Art Of Digital Music is jolly good value for money. Definitely one for the studio bookshelf."
—Music Tech (Recommended Product; Verdict: 9/10)

"A fascinating and far-ranging collection sure to appeal to audiophiles everywhere. Highly recommended."
—Library Journal (starred review)

"A must-have for musicians who use digital technology."
—International Musician

"Focuses on creativity rather than flavor-of-the-week tools, which means it will stay relevant and useful for a long time to come. The Art of Digital Music has taken an honored spot on my shelf of beloved books."
—Keyboard

"Looking for gifts for others, or yourself? One of my favorite reads this year was The Art of Digital Music by David Battino and Kelli Richards. It's a really unique glimpse into the creative life behind digital music, and it's one of those books you can just open to any page."
—Create Digital Music.com

"A fascinating compilation about the impact and uses of digital technology in today's music. If you really want to appreciate the diversity of approaches to using technology to produce modern music, I highly recommend this book for curl-up-by-the-fire reading for the holidays."
—Performing Songwriter

"Extremely easy to digest, incredibly well designed, very unpretentious and readable. The advice given is not only helpful for the beginner, but also the seasoned professional. And that's this book's greatest achievement — its universal appeal."
—Knowledge (UK)

"If you're a student of music technology, this is a must-have book. If you teach music composition at the high school or college level, you'll find a plethora of information for you and your students. I particularly recommend that everyone read the essays by Todd Rundgren and David Zicarelli on the DVD and use them to initiate class discussions."
—Music Educators Journal

"This book is the Bible of the music technology industry."
—DTM Magazine (Japan)

"If you're interested in music technology, The Art of Digital Music is an absolute must-read."
—Electronic Musician
Reader Reviews
Amazon.com customers have given The Art of Digital Music a perfect 5-star rating. At launch, it was a top-ten bestseller and the #1 most relevant search result in the digital music books category:

"I was absolutely mesmerized by this book. The people profiled are so diverse and fascinating — true pioneers. The interviews are intelligent and creative, questions I would have asked them myself. The tips and advice are invaluable as well. Rarely do you find a book on digital technology that you can't put down, but this is one of them. For anyone who loves music and technology, this book is a must."
—Gina Fant-Saez (Amazon customer)


"I think this book is superb. It touches on just about all the major angles and issues of the digital music world. The interviews are concise, philosophical, and highly educational. Highly recommended."
—JC (Amazon customer)
"I have started to reread this book and still recommend it to all of us creative geniuses. I have found it invaluable when in a creative slump, lost with too much technology, and not producing as much music as I should. And this is now a year later."
—Jim (Karma Lab Forum)

"Your book was very much enjoyed here, too. It was like having a chat with a bunch of people that you'd love to have the opportunity to chat with about this stuff. Very interesting reading indeed. Thank you!"
—Daz (Karma Lab Forum)

2. BACKGROUND
"Usually books on music technology are about as dry as database manuals.
But reading this one is like eavesdropping on great artists and
creative tech geniuses. Just about everybody
has something interesting to say."
—Mark Mothersbaugh


Recordable CDs now outsell conventional discs by more than 7 to 1 as millions of music enthusiasts rush to create their own personal soundtracks. Today, nearly every piece of music we hear is touched by digital technology. Following the trajectory of other revolutions such as desktop publishing, musical tools have finally reached that magical intersection of power, ease of use, and standardization that enables the average person to unleash the music that's within them. And world-class artists have benefited even more from this new creative freedom.

This book is designed to instruct and inspire two groups of readers: those who want to use technology to make better music, and those who want to learn how technology is changing the way music is created, experienced, and shared. Unlike a typical how-to book, The Art of Digital Music will captivate readers by showing them firsthand how top artists — pioneers such as Alan Parsons, Herbie Hancock, BT, Todd Rundgren, Steve Reich, and Phil Ramone — use digital technology in their work. (Jump to interviewee list.)

In addition to interviews with artistic pioneers, The Art of Digital Music features lively discussions with technological pioneers — the producers, engineers, software wizards, and Internet visionaries who are shaping the sound of the future. The authors enhance the book with numerous how-to sidebars and provocative pull quotes, providing instant gratification and multiple entry points. (The authors' backgrounds in marketing and magazine design help shape the book's look and feel, making it colorful and interactive instead of grimly linear.)

Musicians, producers, audio engineers, students, and more will be rewarded with useful knowledge and techniques that they can apply to their own work. Music enthusiasts will find the book compelling, too, because it provides insight into the ways digital tools are changing how music is made and distributed, as well as offering an up-close view of favorite artists in production and behind the scenes. All readers will become more aware of the pivotal role computers play in shaping today's music (from pop to classical to cutting-edge interactive formats) and will come away with a better understanding of the music being produced today. And of course, the star-power appeal of the book will interest even the most casual reader.

The book includes an enhanced DVD (Mac/PC/video), featuring sound bites from all 56 interviewees, Web links, and more. The disc also contains music videos from the artists interviewed, increasing the book's appeal to non-technical readers.

In short, The Art of Digital Music (and its tightly integrated disc and Web site) embraces and amplifies digital music and its heroes — their sounds, their grooves, and their rule-breaking techniques. It delivers musical instruction and inspiration in a voice that is hip, entertaining, and absolutely non-condescending.


3. OUTLINE
"Astonishing depth and variety —
there's some real inside information here."
—Eliot Van Buskirk, MP3.com
The Art of Digital Music is based on more than 50 hour-long interviews with groundbreaking artists, producers, and visionaries. It's organized both by topic and personality: In the first half of the book, we introduce each artist and highlight his or her unique insights and anecdotes. In the second half, we group common themes from the interviews into virtual roundtables. This approach minimizes redundancy, ensures that every voice gets heard, and creates some fascinating juxtapositions.
Foreword
Written by Stewart Copeland, founder of the multiplatinum group The Police and computer-powered composer of more than 60 movie soundtracks, this essay describes the surprising ways technology has shaped his artistic work. Through personal anecdotes, Copeland explores how technology is blurring the boundaries between artists, hobbyists, and fans. (Few people realize the extent to which digital technology is shaping the music they hear today — or how easy it now is to make music themselves.)
Because the goal of this book is to equip and inspire the reader to do something creative, Copeland also gives readers "permission" to become more deeply involved in music.

"The how-to guide for harnessing your inner rock star."
— Tommy Shaw, Styx
Introduction
This section explains the story behind the book, from the unique "cocktail party" approach that made the interviews so lively to the custom software the authors developed to help transcribe them. The software is now available here for free.

SECTION I — Individual Interviews (45% of page count)
This section introduces the interviewees, with one chapter per person. Each interview features personal anecdotes and insights complemented by photographs of the creators in action. Sidebars add intriguing background information on the technology and examine the influence the artists' work has had on other artists. Web links are sprinkled liberally throughout. Some questions we ask:
Production
What are three sneaky ways to mangle a sound and make it yours?
Anyone with a $49 copy of Acid or GarageBand can combine indigenous sounds from all over the world, or make super-groups of musicians who otherwise would never have met. What are some technical and aesthetic tips for combining sounds effectively?
What are two grossly underexploited MIDI and digital audio tricks?
There's a thin line between repetition and boredom. How do you warp loops and phrases to keep them interesting?
What makes a killer remix? What destroys one?
How can musicians make their own music stand out sonically now that everyone has access to the same powerful tools?
What parameters work best for wringing expression from electronic instruments?
"Despite having a thorough technical background,
this book never forgets that
'art' is the key word in 'state of the art.'"
—Craig Anderton
Philosophy
Have you had any happy accidents when a program or a piece of gear didn't perform the way you expected? How did you capitalize on them?
One thing that's been lost in the era of computer-powered one-man bands is the synergy between human band members. What tips do you have for restoring that creative dialog?
Why the heck do so many music programs look like spreadsheets? It seems like that unnecessarily boxes us in. What's a better approach?
How could the techniques of interactive music composition (transitions, variations, etc.) enhance linear music?
Software designers go to extraordinary lengths to emulate familiar controls like knobs onscreen. What types of interfaces will we see once designers start thinking beyond those "analog" constraints, and how will that affect the music?
How could computers themselves be made more musical? Conversely, how could people become more emotional and intuitive in their approach to using computers?
Business
What could be done to extend the CD/DVD platform or offer more value?
What needs to happen before online music really takes off?
In the digital future, how will artists be compensated fairly?
Digital "rights" management: worthwhile?
There's a rush to sell music as a service rather than a product, but doesn't that contradict the basic human desire to hunt and gather? What services would be truly appealing?
How can listeners find good music in the deluge of new recordings?
The Future
Traditional instruments strive to sound vocal: We talk about screaming guitars and wailing saxophones. What future do you see for singing synthesis?
What new instruments and playback technologies (interactive, surround, higher resolution, video-enhanced, etc.) would you like to have? How would you use them?
Programs like Ableton Live and gear like Roland's V-Synth are blurring the distinction between digital audio and MIDI. Where's it all going?
Many older recordings sound dull and wimpy today. How can we (or should we) ensure that what we're producing now will hold up for future listeners?
Twenty years from now, when we all have wireless broadband receivers implanted in our skulls, will we be paying for silence instead of music?
SECTION II — Roundtables (55% of page count)
Building on trends uncovered in the interviews, this section organizes related responses into virtual roundtables. Again, intriguing pull quotes and sidebars provide multiple entry points. The section concludes with a provocative look at the ways creative technology will be shaping music and society in the years to come. Some chapters:
Success Through Failure: Making the most of happy accidents
Synth Charming: How to squeeze soul out of electronic instruments
Online Music: Utopian and Hellish predictions
Records: R.I.P.?: Ideas to enhance CDs and DVDs
Hands On: Interface designs that facilitate creativity
Producing in the Digital Domain: Benefits and perils of "cranking it up to 1"
Support Our Loops: Finessing the fine line between repetition and boredom
Phone It In: Making mobile music
Playing Games: Insights from the interactive music world
Too Many Notes: Overcoming option anxiety
Quantize This: Exploiting the creative tension between machine and human feel
Distortion is Art: How to use it to your advantage
The Future of Digital Music
4. DVD DETAILS
"A significant achievement: simultaneously practical,
entertaining, and thought-provoking."
—Scott Banerjee, Billboard
Format
Enhanced DVD containing standard TV video as well as Mac and Windows multimedia.
Content
More than 25 complete songs (including two songs from a private Thomas Dolby concert, unreleased demos, and out-of-print classics)
Behind-the-scenes photos
Sound bites from all 56 interviews
Performance videos
Interactive Flash movies
QuickTime VR (virtual reality) studio tours
Hundreds of Web links to artist sites and related information
Royalty-free samples (original loops and ambiences from the interviewees themselves)
5. SAMPLE CHAPTER
Electronic Musician excerpted most of the "Quantize This" chapter in its 2006 Computer Music Product Guide. Read it here (452KB PDF). To see the actual layout of the book, use the "Search Inside This Book" feature on Amazon.com.
6. INTERVIEWEES
"You interview like Woody Allen used to do standup —
you've prepared your questions but make it seem like
a spontaneous conversation with a friend."
—Roger Linn
BT
LTJ Bukem
Chuck D
The Crystal Method
Thomas Dolby-Robertson
David Fagin

(The Rosenbergs)

The Fat Man

(leading computer game musician)

Pat Gleeson
Herbie Hancock
Steve Horowitz

(Nickelodeon Online, MTV)

Jennifer Hruska

(Sonic Network)

Mark Isham
Doug Morton

(Q-Up Arts)

Amy X Neuburg
Marty O'Donnell (composer, Xbox Halo)
Dave O'Neal

(composer/animator, 8Legged.com)

Eric Persing

(Spectrasonics)

Roger Powell
Steve Reich
Dr. Fiorella Terenzi
David Torn

PRODUCERS

Glen Ballard

(Alanis Morissette)

Jack Blades
Joe Chiccarelli

(Beck, Zappa)

Bob Ezrin

(Pink Floyd)

Albhy Galuten

(18 No. 1 hits)

Jimmy Jam
Alan Parsons
Scotch Ralston

(311)

Phil Ramone
Bob Rock

(Metallica)

Nile Rodgers
Todd Rundgren
Don Was

VISIONARIES

Gerhard Behles & Robert Henke

(co-founders, Ableton Software)

Elizabeth Cohen

(AES Digital Preservation Project)

Ted Cohen

(VP, EMI New Media)

Marc Geiger

(CEO, ArtistDirect)

Peter Gotcher

(founder, Digidesign)

Jim Griffin

(CEO, Cherry Lane Digital)

Leslie Ann Jones

(Skywalker Sound)

Ikutaro Kakehashi

(founder, Roland Corp.)

Stephen Kay

(Kay Algorithmic Realtime Music Architecture [KARMA])

Ray Kurzweil
Roger Linn

(inventor, sampled-sound drum machine and quantization)

David Mash

(Tech VP, Berklee)

Ernst Nathorst-Böös & Tage Widsell

(Propellerhead Software)

Jeff Patterson

(founder, Internet Underground Music Archive)

Jim Reekes

(Mac startup sounds, Kerbango)

Ty Roberts

(QuickTime, ION, Gracenote)

Doug Rogers

(Founder, EastWest)

Dave Smith

(first programmable synthesizer; father of MIDI)

David Zicarelli

(developer of Max, the leading algorithmic composition software)

NOTE: Most interviewees cross multiple categories (artist/producer/visionary). For clarity, we've grouped them here by their best-known achievements.
7. AUTHOR BACKGROUND/CONTACTS
"I couldn't resist interviewing Kelli Richards and David Battino about
the future of music, technology, and, most intriguingly, silence."
— Andrew Keen, AfterTV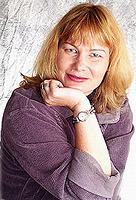 Kelli Richards,
a veteran in the digital music/media arena over the past two decades, connects the dots between major content brands, established artists, dynamic technology companies, and consumer brands to create innovative and profitable alliances. She has rich experience as an executive and strategist with both mainstream entertainment (EMI, others) and technology companies (including Apple Computer, SGI, and Philips), where she focused on developing traditional and digital music and entertainment initiatives for each. Kelli also pioneered the first Internet-based artist subscription service, PatroNet, with Todd Rundgren in the mid-'90s. And she has been a producer of awards shows, digital music/media conferences, and celebrity fundraisers. Kelli recently co-authored the book, Create Business Breakthroughs You Want: Secrets and Strategies of the World's Greatest Mentors, with notable co-authors including Mark Victor Hansen, Robert G. Allen, and Brian Tracy.
E-mail: click here
Web: www.allaccessgroup.com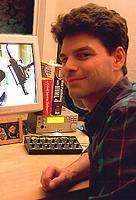 David Battino, a lifelong musician, majored in philosophy at Oberlin but spent most of his time tormenting synthesizers in the college's electronic music studios. That led to his designing sounds for Lazer-Tron arcade games and Ray Charles's album My World. He is the founding editor of Music & Computers magazine and the Desktop Music Production Guide, and has covered music technology for Electronic Musician, Keyboard, MacAddict, MacHome, Maximum PC, and Productopia.com. David was also Technology Editor for Revolution, the biggest launch in music-magazine history, where he designed and produced the monthly CD-ROM. He launched and edited the O'Reilly Digital Audio site and served five years on the steering committee of the Interactive Audio Special Interest Group.
E-mail: click here
Web: www.batmosphere.com

"Let's suppose I wanted to invite almost every leading mind
in the field of digital music over to my house
for an evening dedicated to the exchange of new ideas.

"The list would include many of my friends, contemporaries, and
professional heroes. I would make it very informal —
cushy chairs, good food, great conversation.

"And I would be sure to have David Battino and Kelli Richards
send out the invitations, for obviously no one can resist them.

"Well, here is your chance to join the party."
—Jack Douglas, producer (Aerosmith, Cheap Trick, John Lennon)